User Rating: 5 / 5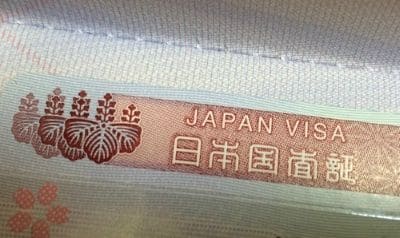 The Japanese regulations on the permits of stay
(VISA) must be followed accurately because the
consequences can be heavy. You will understand what could happen if you are discovered with expired VISA (either by mistake or by fraud).

In Japan there are different types of VISA and there are different types, but the most common is the Tourist Visa that allows you to stay in Japan for 90 days (check your country normative) without the need for visas or special procedures.

There are also working visas (Working Visa) divided according to the professionalism of the applicant:


◦Professor (teaching in academics etc.)

◦Artist (artistic)

◦Religious Activity (religious activities - missionaries)

◦Journalist (journalism activities)

◦Investor / Business Manager (management and investment activities)

◦Researcher (scientific research, etc)

◦Instructor (teaching of foreign languages ​​or in special schools)

◦Engineer (activities in which technological knowledge is required)

◦Specialist in Humanities / International Services (for occupations in the legal,
economic and sociological)

◦Intracompany transferee (transfer in the company or subsidiary in Japan)
◦Entertainer (activities related to the world of entertainment or sporting events)
◦Skilled Labor (activities in the field of catering, cooks, etc.)


Visa to visit Temporary (Temporary Visitor)

◦Temporary Visitor * (for sightseeing)

Transit Visa (Transit Visa)

◦In transit * (in transit to another destination)

Since General (General Visa)

◦For Cultural Activities * (the study of Japanese culture activities)

◦As College Student * (study activities)

◦As precollege Student * (study activities)

◦As Trainee * (technical and administrative training activities)

◦As * Dependent (family members and reunions)
Given Special (Specified Visa)

◦Designated Activities (work activities in specific fields)

◦Spouse or Child of Japanese Nationals (family members of Japanese citizens)
◦Spouse or Child of Permanent Resident (family members of citizens permanent
residents)

◦Long-Term Resident (for long-term residents)

* = Status of residence which excludes work
Evrey type of Visa has its own specificity, procedures for requesting and granting and obligations to fulfill.
If you need more detailed information check on the Japanese embassy site of your country, or call them.

Regardless of your VISA you have requested and obtained the obligations related to their renewal or with respect to their maturity are the same, precise and legal consequences that can affect your life or the possibility of returning to Japan.
If your visa expires you might find yourself in front of two procedures by the immigration office: the Deportation or Starting order.


Deportation

Immigration Office will initiate an inquiry into your situation.
They have the right to question the people you know, the organizations related to you (such as your workplace, your colleagues, ect) and can conduct searches and confiscation of evidence.

Your presence may be required at the immigration office for questioning and if deemed necessary (this is very arbitrary) can even be detained in custody.

At your disposal you will have three defensive arms:


- Exam;

- Request to be heard (within 3 days after the exam);

- Opposition Request with storage request (within 3 days after
the hearing);


Following the investigation procedures and the outcome of your defense, the authorities will decide whether to proceed with the deportation.
If you are deported, you will be forbidden to enter Japan for 5 years.

The authorities, examined your case, and in exceptional areas, could also concedevi an extension of the stay.


Starting Order

You will present at the immigration office voluntarily to announce that you have exceeded the period of stay.

If you meet all the following conditions, you can only get a starting order, and in most cases avoid arrest:


• Appearing voluntarily to the immigration office;

• Do not fit in all other cases of deportation;

• Do not having committed any crime in Japan;

• No past record of deportation or departure orders;

• The availability of leave Japan immediately (within 15 days);
The ban on the return to Japan will last for one year.
As you can see you do not mess with the Japanese immigration, and it does not seem appropriate to invoke excuses spans in the air, especially if your intention is to return to Japan and continue to live there.