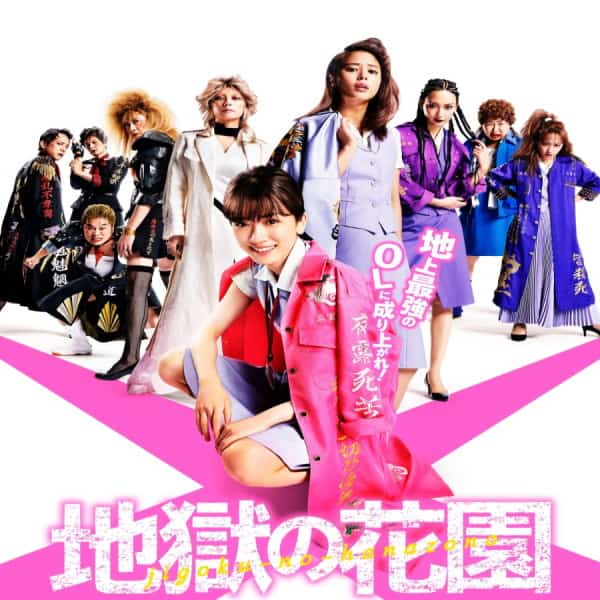 There are movies that you watch to pass the time, because you find them interesting after reading the plot, the characters they play and then these ... ... absurd, useless but that make you laugh and think about anything. This is the movie.
Released in 2021, Jigoku no Hanazono or Hell's Garden, directed by director Seki Kazuaki, has an absurd plot, one of these films that if sameone will tell you about it you'll would not watch, but once you start it, it amuses you to let it all go and do as you please. Once did, watch a movie because it makes you have fun and have a good time (now it's analyzing everything down to hair color).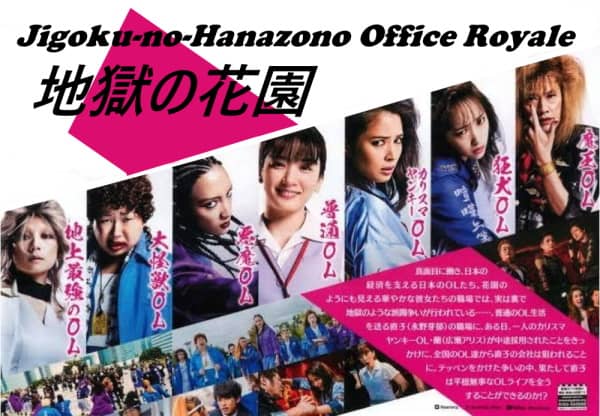 The plot itself, would not make sense to tell it enough to talk about the film itself, but in short it is a world where the office ladies, the employees, form groups within the companies where they work, a real gang. As with all gangs the internal factions are different and they fight each other for control of the company where they work. It is not a war or guerrilla warfare because the female employees work normally, relations with their male colleagues are normal, with their bosses. And here is already the absurdity and the funny about the fact that none of them notices it, or rather, they don't care as if it were nothing. Yet they see them with bruises, bandages and blood but as if it didn't exist, life goes on normally.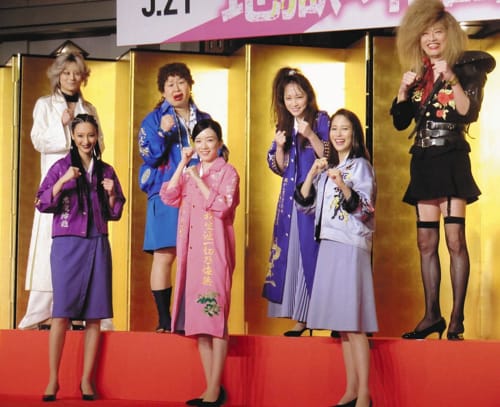 The narrator of the story is one of the employees, not part of any party, but a simple employee like her 2 colleagues. Without neglecting the fact that this is the beautiful Nagano Mai, she does not take sides and avoids disputes to live the happy life of an office worker. Even the bosses of the 3 internal factions are famous actresses, as well as practically all the main cast, with characters and roles that you would never expect (I show you some below) and that you never stop laughing once you see them.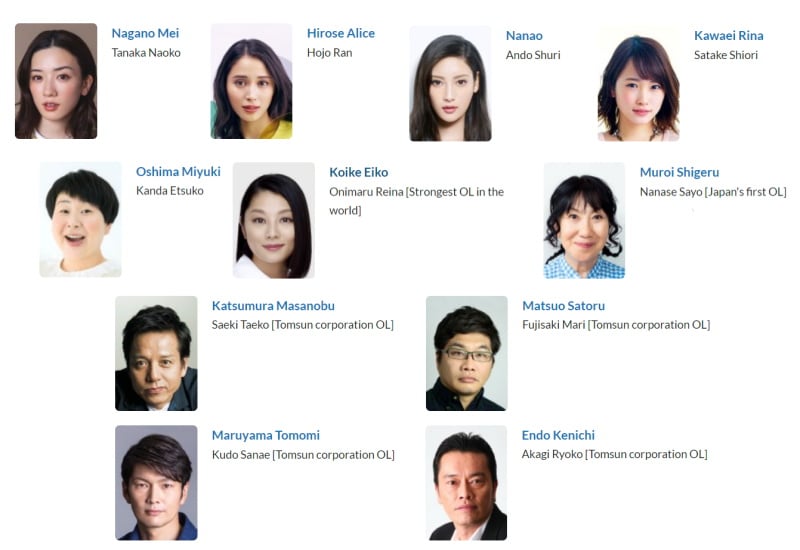 These yakuza-style feuds, or rather school youth gangs, it turns out that it is not linked only to that company but the same happens in the others, so we witness scenes in which the strongest of our main company fights with those of the others, up to at the point of ……. Well! Enough so I would not want to spoil the vision.
A film that I recommend the view, is in Japanese, but can also be found with English subtitles with some research. It is a film that deserves, I repeat not for the beauty, apart from that of the protagonists (all wonderful), but for having fun without thinking about anything.
Source for actors frame: mydramalist