From the pen of Agatha Christie's the Japanese transposition of one of her most famous novels that has found multiple transpositions on the big screen. Our review about this Japanese adaptation of the work, with great actors and investigative paths that make it really interesting.
For those are unfamiliar with Agatha Christie's, and I hope are only few, she was a great British writer and playwright with several works focused on the criminal/investigative vein to her credit. She is an icon of the genre, but of literature in general known all over the world for her works and for her now iconic characters such as detectives Hercule Poirot and Miss Marple.
The film we are talking today was released in Japan in January 2005 produced by Fuji Television, and cause the duration of 4 hours and 40 minutes it has been divided into 2 parts. Orient Kyuukou Satsujin Jiken オ リ エ ン ト 急 行 殺人 事件 sees in its cast many important characters of Japanese cinema and theater: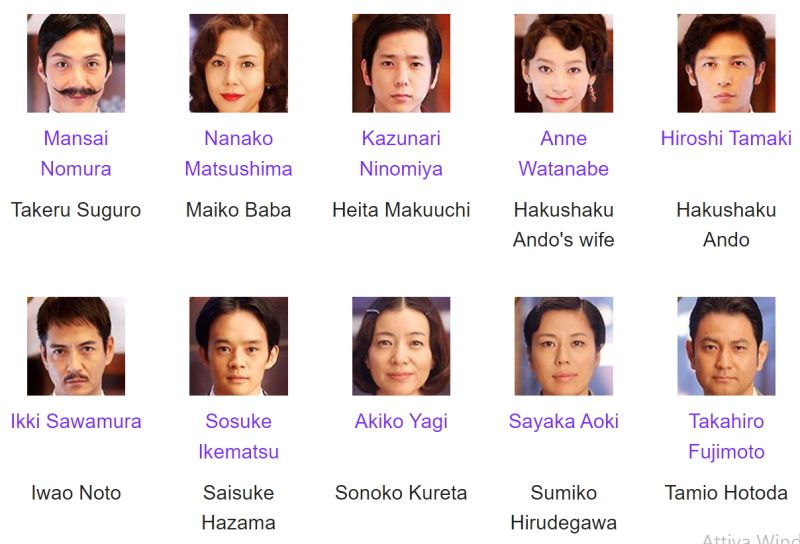 In 1933, the eccentric and detective, Suguro Takeru (counterpart to the famous Hercule Poirot), boarded the Special Orient Express luxury train that travels from Shimonoseki to Tokyo. Despite being fully booked at an unlikely time of year, Suguro manages to make use of a first-class private compartment. On board there are men and women from all walks of life, and during the journey we witness scenes of normal coexistence and interaction between the characters. But the train gets stuck in the middle of nowhere due to a snow avalanche. Not only that, during the night a murder occurs and who but our detective can find the culprit? Obviously I will not go into details so as not to ruin the film, which I highly recommend, as well as recommending the reading of the book.
I found this Japanese adaptation very pleasant and interesting, the presence of important figures, even for marginal roles, made it tantalizing. The story is already particular in itself, it takes you for the dynamics of the murder but above all in the explanation of how and why this happened.
A couple of years later another film will be released, this time Anglo/American "Murder on the Orient Express" directed and starring Kenneth Branagh, which I recommend you also to found it.
To some it might seem strange but for those who are accustomed to following Japanese films and dramas they will find this mini series (divided because otherwise it would have been too long a single film) very pleasant also and above all for the presence of bigwigs among the actors and actresses of the rising sun.
A pleasant, interesting film that deserves to be seen, I'm sure many of you like it, albeit particular in its transposition. Have you seen it? If you do please let us know your opinion.
Sources: asianwiki.com