A funny Japanese comedy starring the beautiful Mirei Kiritani and Nobuyuki Suzuki on the intertwining love and politics, of how to take revenge on the ex who has badly discharged you, and the strength of a girl.
Released in December 2017 and directed by Koichiro Miki, this comedy is taken from the novel "Revenge Girl" by Erika Yoshida and Tomohide Kiyoshi (first published in autumn 2017 by Kadokawa).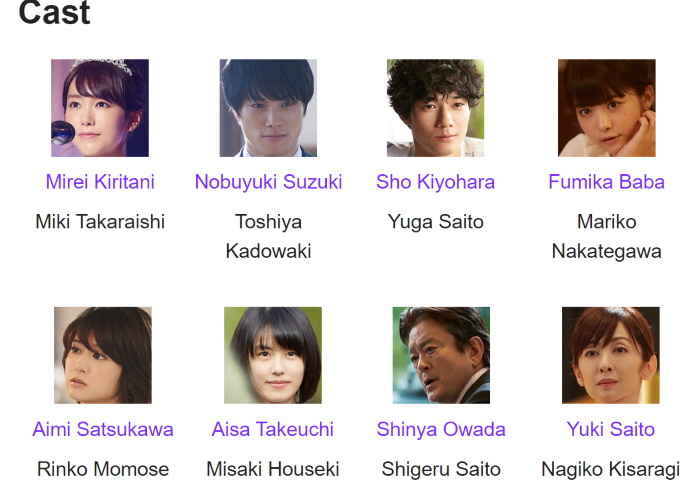 The plot is simple, classic among Japanese comedies, but for this not less interesting or pleasant. Miki Takaraishi is a beautiful university girl, she has class, she is intelligent, but what she doesn't miss most of all is a strong ego. In fact, the opening scene of the movie shows her on stage while she is rewarded as a miss campus winner. After the verdict of her victory, she starts talking about how it was obvious that she was the winner, given that it was her, and turning to the other 3 finalists, to research the reasons for their defeat "looking in the mirror". Here this makes us understand who Miki Takaraishi is.
During the walk on the catwalk she falls and is "saved" by one of the other students, a very charming boy whom she falls in love with and starts dating. The days go by and nothing affects the very high esteem that Miki has of herself, but things start to change, when she discovers (I won't spoil how) that in the end is one of the many that the boy has started to attend.
Taken with anger and in need of knowing why she is going to face him (still not convinced that she has been deceived). She discovers them that she has been really tricked, and that the handsome boy she cared about is the son of an important politician and that will present hiself in the next elections.
Expelled badly she meet there Toshiya Kadowaki (Nobuyuki Suzuki) who will apostrophe her as "what an annoying woman". Bet on live Miki turns against Toshiya telling him that she won't be fooled by anyone and that she will have her revenge against the man you humiliated her. But the boy will repeat several times that he will never succeed, because the only way to beat him is to become prime minister. And here we begin to understand what the protagonist is, in fact regardless of the difficulty of the thing, with a proud and impertinent look she replies "I will".
With his brazenness and full of herself, she raids the opening of that year's classroom of a "political school" run by an important and well-known person in the Japanese political environment. Sensei (a term that is also used to indicate politicians in Japan) hit by the girl's tough face decides to accept her and have her follow him exactly by the boy who had called her "annoying woman".
Thus began the journey of Miki Takaraishi in the political world, with his impetuous behavior, her ego difficult to contain, but also with so much sadness and problems. And yes, because she will clash with the "rules" of politics, she will begin to understand that everything is allowed and she will find herself with her back to the wall in a heavy way a couple of times.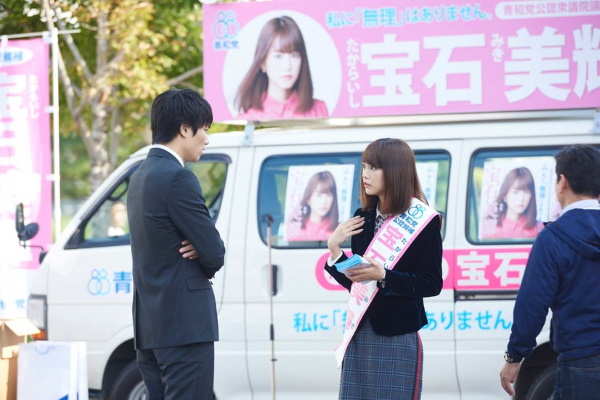 I don't go further into the story, because the last stages are the most important in the film and I don't want to spoil, but it is a film that I recommend you to see. Mind you, we are not talking about a masterpiece, but about a funny comedy that will make you spend your day or Sunday in a pleasant way.