With this short review I want talk about of the short films of the great Studio Ghibil, iIblard Jikan (The time of Iblard) is a short film produced by Studio Ghibli in 2007, directed by Naohisa Inoue and music by Kiyonori Matsuo, a musician, active since 1980.
The short film It's characterized by no plot, no characters, so what is it?
Let's start from the director: Naohisa Inoue is an artist, she lives in Osaka and she paints fantasy, surrealist and impressionist paintings; from these the fantastic world of Iblard comes to life, and these illustrations the Studio Ghibli animates in computer graphics.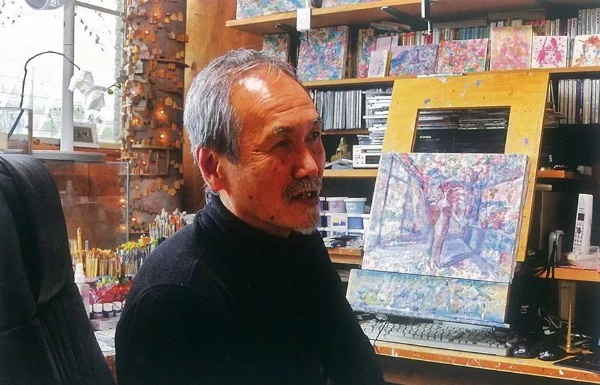 About this work, the following year he published a book "Chroniques d'Iblard: le pays des laputas, and the author inspires some scenes for another masterpiece, "The sighs of my heart".
Why did I decide to tell you?
For what it represents: landscape paintings, rich in color and futuristic, that digital technology animates imperceptibly; for which it kidnaps you, fascinates, you remain glued to the screen, trying to understand what will move.
The landscapes depicted are very naturalistic, in them nature is pre-eminent and complex, compared to the presence of human figures, there are, but are marginal, contour, even if they do unusual things, there, in Iblard, are ordinary gestures.
Why did I decide to write a review?
To give the opportunity to dream, at least a little, leading by the hand, to Iblard.
Samantha Sisto