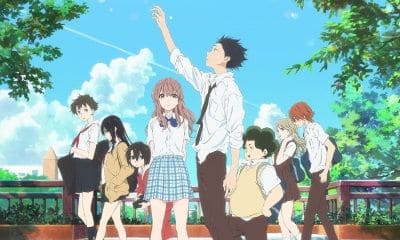 The film, released in Japanese halls in September 2016, directed by director Naoko Yamada, faces typical teenage problems with situations complicated with the presence of one of the main characters that suffering from Deafness.

Shouya Ishida, a very lively elementary kid, enjoys his youth with his friends and companions, nothing seems to disturb that balance, until Shouko Nishimiya, a deaf child, moves to school.
Shouya enjoys taking Shouko that become victim of bullying because of his handicap. The boy will find at end himself labeled as bully and will live the rest of school life in isolation. Over the years nothing seems to change for the protagonist, but destiny decides to make him meet again Shouko, everything will changes becomes complicated and settles.

Diversity in Japanese society is always seen in a detached, almost excluded, though support for handicap people are one of the best in the world.
The professor does not even know how he should interact with the girl and leave her "prey" to the class. Children that don't know the problem of deafness, failing to interact with her respond instinctively, isolating her, bullying her, and wounding her (even physically).