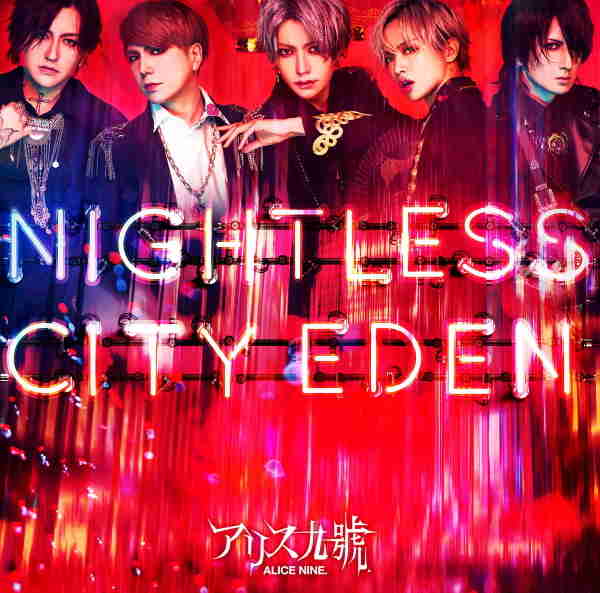 Alice Nine ア リ ス 九號, a Japanese visual-kei band, is synonymous with a style, a type of music, mainly rock, which defined itself as "Japanese and Western eclecticism", a slogan, adopted since the beginning in 2004.
After 15/16 years of activity, come out the ninth album "Nightless City Eden" 不夜城 エ デ ン, released on April 29 which has a specific purpose: to open the doors to an unlikely Wonderland, made of neon colored lights, adrenaline rush guitar, melodies that wink and recall the 80s, bursting energy, all expressed in nine tracks, which the band members invite to listen to.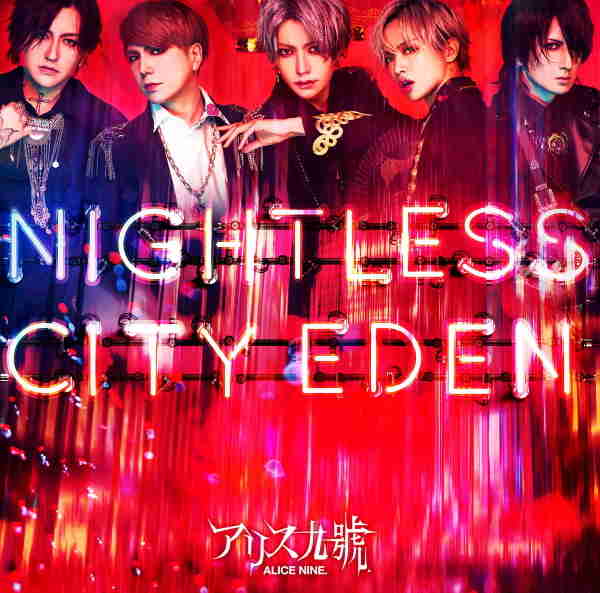 Co-produced with Nishi-ken, a composer who has also collaborated with Hyde, and anticipated by the single "Testament" ( you can watch the official video of the single here ), a heavy rock song that equates to pure strength, summarily the disc is, considering the history of the band, a new starting point, very projected to the future, for those who listen to it, a way of hearing the music of the 80s from a different point of view, decidedly vibrant and vital.
It's difficult to say which song prevails over the others, not only for personal tastes, but precisely because they all seem to be part of the same path, all of them, from the first to the last, describe a facet of this "Wonderland", alternating, in a perfect balance, light side and dark side.
Unfortunately, I'm just a fan of them, not a musical expert, and I chose to write this review to invite others to give their interpretation to this extraordinary album. I want thank the Fb A9 Team Italy Group about the information for the review.
You can find the album digitally on different platforms, for those who want the physical disc you have to rely on sites that import from Japan or ask for a favor from a friend of yours who is in Japan 😃.
Goole Play: https://play.google.com/store/music/album/Alice_Nine_NIGHTLESS_CITY_EDEN?id=B3c3kz2d3r5iv2pa63fywjql2uq
Amazon Play Music: https://amzn.to/3d867Mt