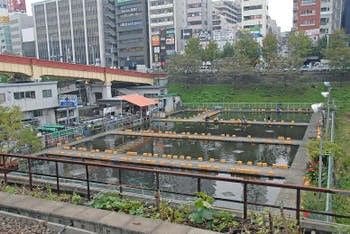 In Tokyo, there is a place that no one would expect, a place to relieve stress by having fun. A true center where you can relax by fishing and following your passion at the Ichigaya fish center.

Tokyo is a great metropolis, always running, which can be chaotic and certainly stressful. What better than downloading this tension if don't take it and go fishing? It's complicated, however, to take a few days off, or arrange a weekend, prepare everything, etc. .... but as always our Japanese friends are ahead: D .. Ichigaya fish center is a center for fishing right in Tokyo.

The first time I saw it I was surprised, I thought it was a place to grow fish for sale, but my friends in Tokyo told me I was wrong, revealing the mystery.
A center for fishing, an incredible thing in a great metropolis like Tokyo made of skyscrapers and great lights. It's genius, special and funny, if you're passionate about it (even if you do not expect to know what) make a leap, or go look a bit curiosity, you will certainly have something to tell your friends, a special experience of your travels Japan.

Getting there is easy, taking the JR Chou-Sobu line (dark orange line) get off at Ichigaya Station. As soon as you get off the train, you get to the track, you can already see the center in front of you and you will be surprised

To get there is really easy, once you leave the station cross the road and turn left, walk the bridge until the end and then turn right. You will see a descent with a large signpost indicating the center, descend and go all the way to the left where you will find the entrance. It's easy to reach as you see, in a couple of minutes you've already arrived.

Once you arrive you must go to the entrance to pay and take the necessary for your fishing. You can choose from mini fishing, where you will have a much smaller cane and you will use small tanks that contain fish (especially suitable for children).
The normal Fee costs other than normal fishing, we talk about 400 yen per person for 30 minutes (cost of bait included). The costs for normal fishing in the basins are: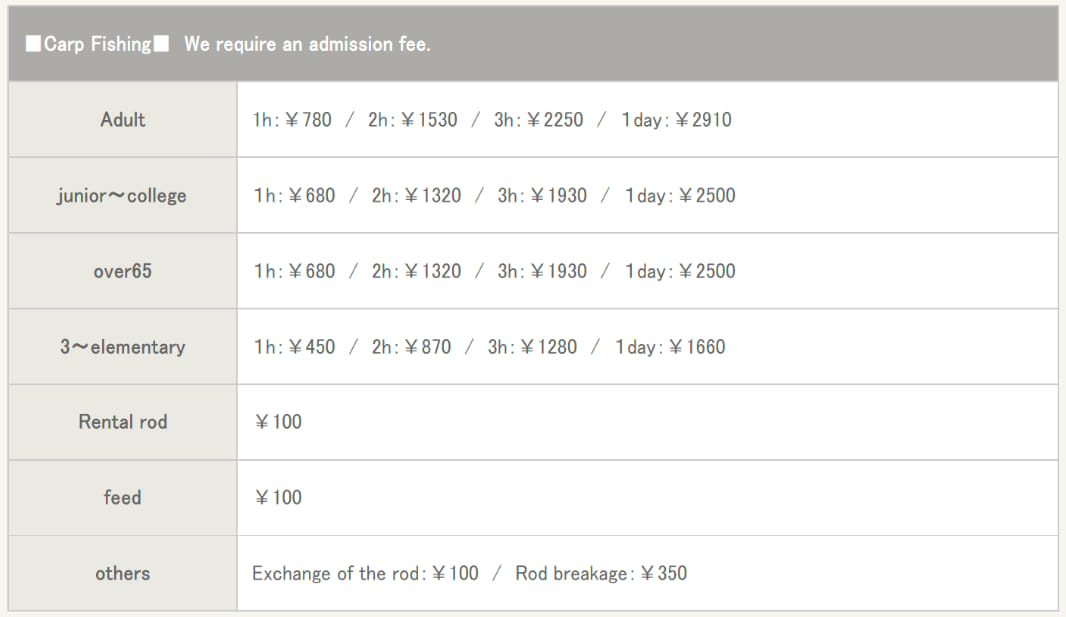 Once you have taken the reed and the bait that will give you, you just have to find a niche, sit down, and start fishing.

I've been with my brother some years ago, he is fond of fishing, and despite the time it wasn't the best, it was a nice and interesting experience. Certainly something very different, and something you do not really expect in a mega city like Tokyo, also for this something to try and tell.