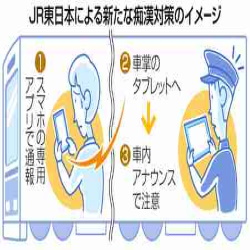 JR East has announced the start of testing of a smartphone app that, in the creators' expectations, will help the victims of harassment to prevent the molester from running away thanks to the crowd that is usually on the trains.
The phenomenon of harassment on trains in Japan is called chikan 痴漢 and it is a very big problem that unfortunately involves women, girls and disgustingly (pass me the term) kids. A problem that now knows no limits, which unfortunately sees an increase in cases on all metropolitan lines and trains on city circuits.
Many have sought solutions, such as a company connected to the supply of railway lines that has recently put on the market a product that serves to mark the molester who touches you, identifying and insuring it to the law.
The Chikan are very difficult to catch because they exploit the fact that the carriages are crowded at peak times, in addition to this can be add the fact that physical proximity is very close on the main convoys, this can sometimes make it difficult even for the victim to identify who is harassing her right now.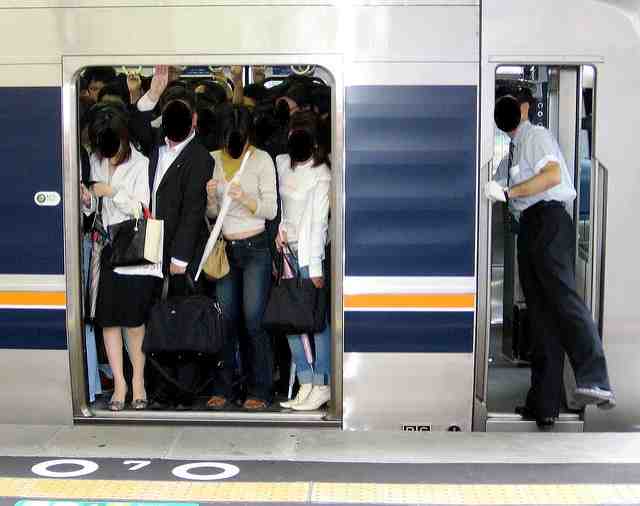 The problem of don't understanding from where the harassment comes from, who the molester is, leaves the victim in a state of hesitation, embarrassment and fear that prevents her/him from asking for help, thus leaving the molester the opportunity to escape unnoticed as soon as the doors of the train.
Thanks to the new App, a message is sent to the train conductor that has the possibility to see from which specific compartment of the train the signal was sent. The conductor will make an announcement throughout the train to inform passengers of the situation, for example "We have a report of a chikan in carriage number three".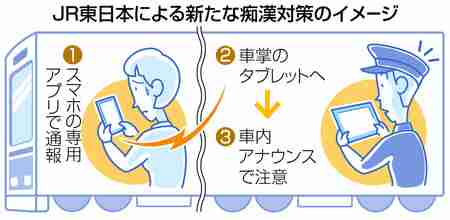 This announcement will thus create a strong reaction in the passengers of the carriage in question, so as to push the chikan to stop the harassment and at the same time attract the attention of the other passengers. This should act as a deterrent and monitor the offender until the train arrives at the next station, where he will find a security team, alerted by the conductor since he received the victim's notice.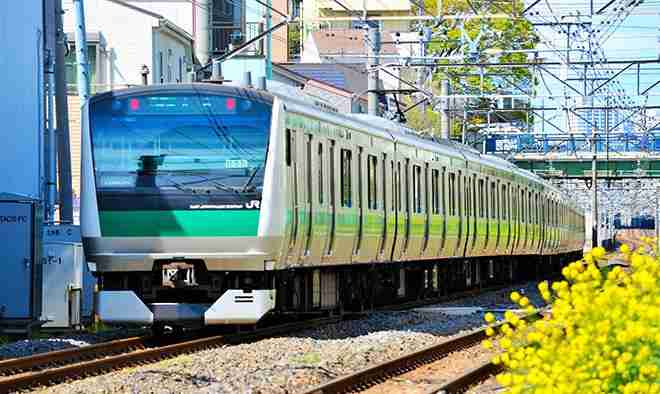 The testing of the new App is expected to begin in late February 2020 on the trains of the Saikyo Line, that connects the west side of central Tokyo to nearby Saitama Prefecture. The test will involve JR employees with alerts at set times during weekday mornings in order to test the reliability of the system. The conductor will announce the alarms together with the announcement that informs passengers that they are currently only testing the system, thus monitoring the responses of the system and people. A second series of tests, using the same procedure, will be held in June, and if all goes well, after the last calibration, the app will be available for use.