Fukai Nihon 深い日本 - Shades from Japan
BugLug are not a "classic" and "traditional" Japanese visual-kei band, yes they were born in the visual-kei environment, back in 2009, but they play another genre, an evolution: oshare-kei.
Oshare-Kei (お し ゃ れ 系) is a sort of sub-genre of Visual-Kei that appeared in Japan around 2001, literally the word Oshare means "elegant" or "fashionable".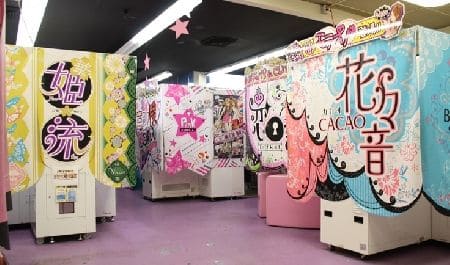 Purikura プリクラ are now a must among Japanese girls. Found all over Japan, these small photo machines that allow fun modifications are now one of the symbols among the young people of the Rising Sun.
Anyone who has visited a classic Japanese arcade ( and who wouldn't :D ), will have noticed entire floors where there are strange colored cages, and surrounded by girls of all ages who laugh and have fun.