Inside the city of Ichikawa 市 川 市, just at an hour and half from Tokyo, there is one of the forbidden places in Japan, a "forest" in where it is forbidden enter under the penalty of .... disappearance.
Japan is a country that carries with millennia of traditions, history and culture but most of all ancient folklore that accompanies it, and in many cases conditions it, until today. It is incredible how in 2021 is possible believe in that kind of things, but we are talking about Japan and folklore is an intimate part of the culture of ot, it's also what attracts us and makes it mysterious and complicated.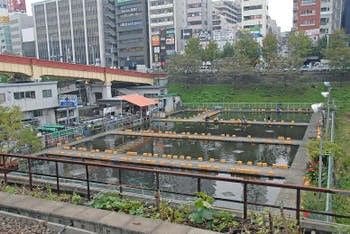 In Tokyo, there is a place that no one would expect, a place to relieve stress by having fun. A true center where you can relax by fishing and following your passion at the Ichigaya fish center.
Tokyo is a great metropolis, always running, which can be chaotic and certainly stressful.