Tsukumogami 付喪神 When Objects Take Life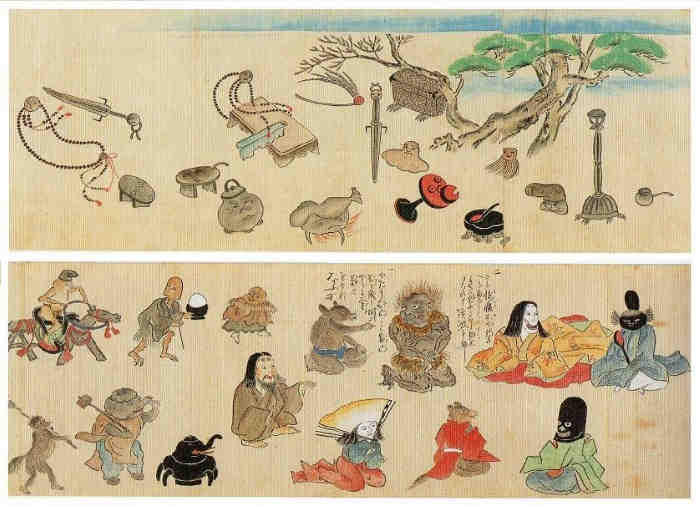 In Japanese folklore the Tsukumogami 付 喪 神 or つ く も 神 is usually associated with any object that, once it reaches the age of one hundred, becomes alive because it is "possessed" by a spirit (some would call it a sort of new yōkai).
Japan folklore is always something special because can have different points of view. The historical context, the area from which it comes, and the use made of it (social or even political), so for the same phenomenon it is easy to see different versions.

Another version, following the stories in Ise Monogatari Shō 伊 勢 物語, (collection of waka poems and narrations, dating back to the Heian period) speaks of the Tsukumogami as objects that are owned by foxes who have lived for more than a hundred years, until the modern days identifying them with the famous nine-tailed fox 九 十九 神 of the Japanese folklore.

So many different versions and sources create a certain aura of mystery and above all incomprehension towards this phenomenon. Some old texts speak of this "transformation" by recommending to release the object a year before it can activate to "fulfill" the 100 years. Others see these objects as personifications of rage and resentment and therefore dangerous for the home and the family.