Bunkakunshō 文化勲章 The Order of Japanese Culture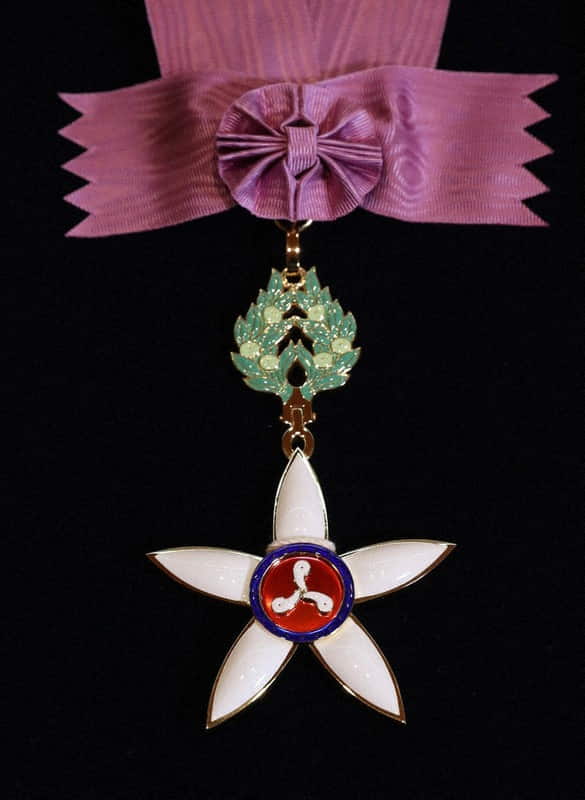 The Order of Culture bunkakunshō 文化勲章 is an honor awarded by the Japanese government to individuals who have made outstanding contributions in the fields of culture, the arts and education. It is one of the highest cultural awards in Japan and is not exclusive to the Japanese alone.
Bunkakunshō has a history that dates back to the Meiji period in Japan (1868-1912), in those years the country underwent important political, social and cultural transformations. One of the main goals of the government was to modernize the nation and to create a strong national culture.
In 1881, the "Award for Excellence in the Arts" (Geijutsu Saiyōshō) was established in recognition of artists and scholars who had distinguished themselves in their field. This award was the predecessor of the current Order of Culture.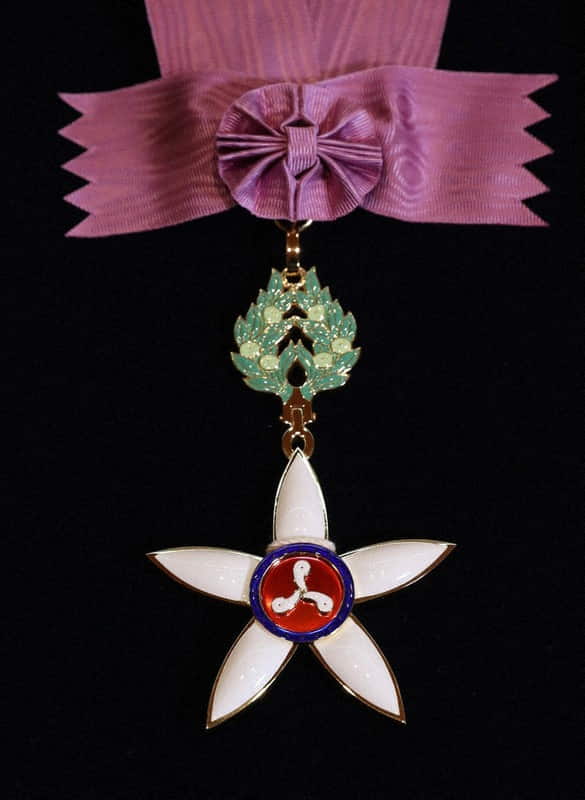 Subsequently The Order of Culture was established, as we know it today, in 1937 and is awarded annually by the Japanese state. It is awarded to individuals or groups who have achieved outstanding excellence in their respective fields and have made significant contributions to the promotion and dissemination of Japanese culture, including art, literature, music, theatre, dance, architecture, science, education and other cultural disciplines.
The bunkakunshō is conferred every year on November 3, in conjunction with the Day of Culture (Bunka no Hi 文化の日) in Japan. Recipients are selected by a panel of Japanese government-appointed experts, who evaluate applicants based on their remarkable achievements and impact in culture and the arts.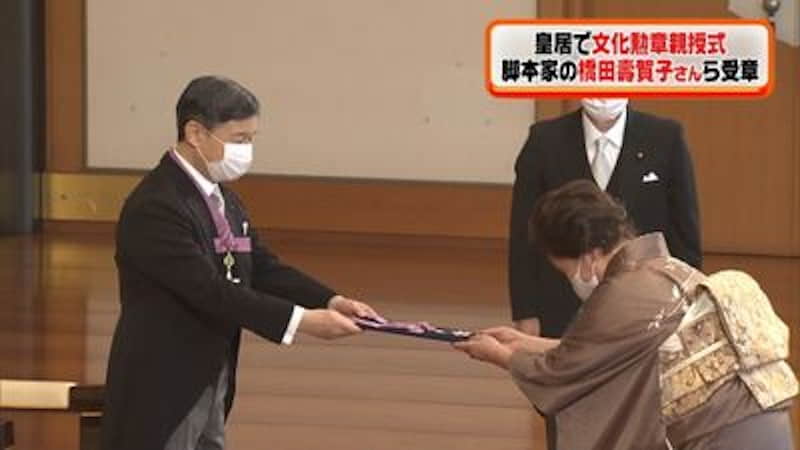 Receiving the Bunkakunshō is considered one of the highest honors in the field of culture in Japan. It is a mark of prestige and honor for those who have dedicated their lives and talents to promoting and improving the culture of the rising sun.
Photo Credits
news.ntv.co.jp
mainichi.jp