[Review] Destiny: The Tale of Kamakura - DESTINY 鎌倉ものがたり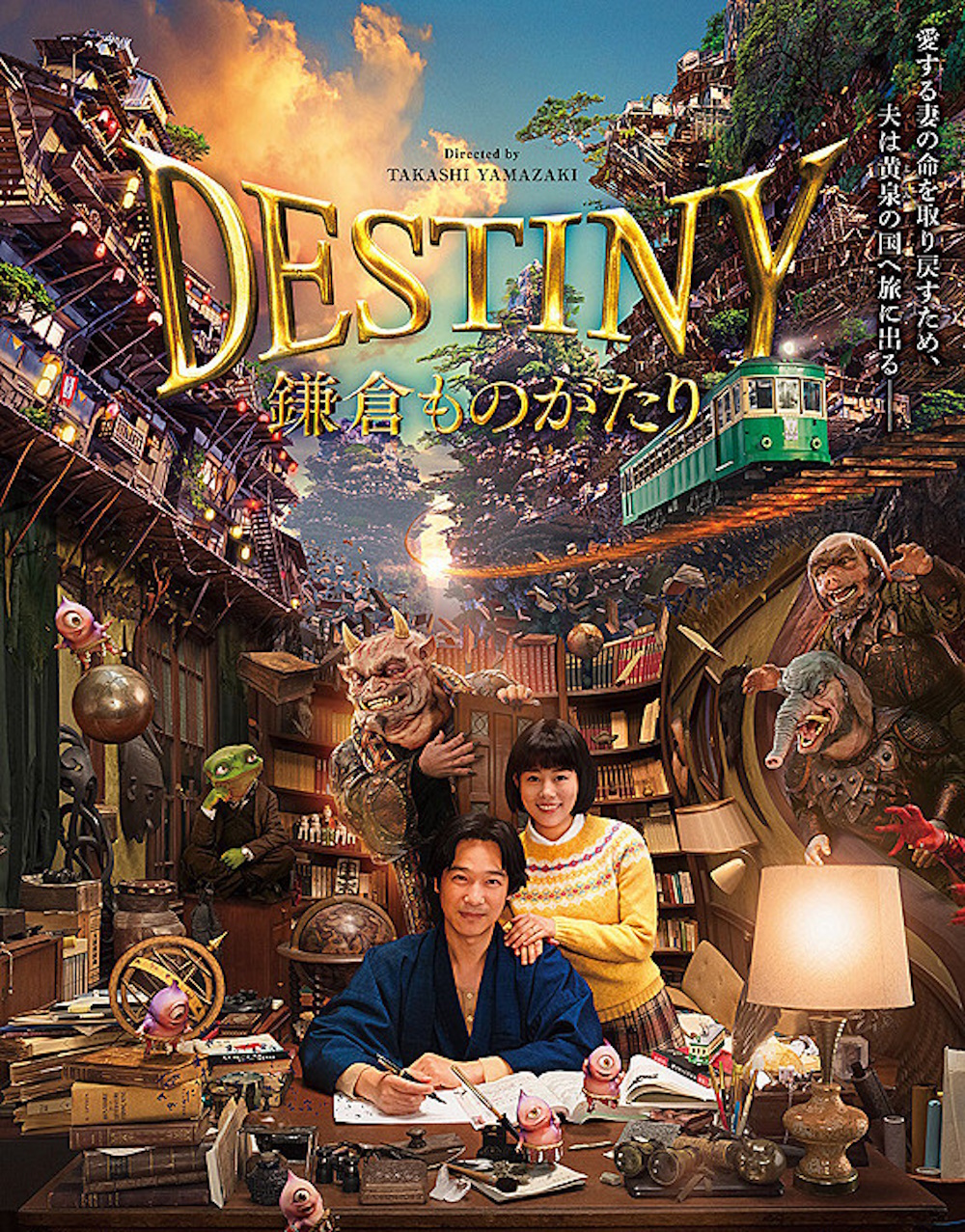 A dive into the imagination and the stories of a distant period in one of the oldest cities in Japan. A fantastic environment where humans and yokai coexist (if you don't know what they are, follow our article here on the site to get to know them better) weaving a story that certainly won't disappoint you.
Japanese film released in December 2017 directed by Takashi Yamazaki lasting 130 minutes is based on the manga by Ryohei Saigan, published for the first time on February 9, 1984 in the Japanese manga magazine seinen Manga Action.
It is set in the city of Kamakura, Japan, where the living and the dead coexist. Masakazu Isshiki (Masato Sakai) is a mystery writer. He lives with his young wife Akiko (Mitsuki Takahata) and together they solve mysterious cases unfolding around them.
I really enjoyed this film for several reasons, including the setting, the story, but even more that mix of traditions and folklore of which Japan is deeply imbued. It is a film that has the cast also features great actors and actresses which make the film very pleasant to watch. I am sure that among the characters you will see in the film there will be one or more of your favorite actors.
"Destiny: The Tale of Kamakura" was generally well received by critics. The film was praised for its captivating visuals and its ability to deftly combine elements of fantasy, comedy and drama. However, some critics have pointed out that the plot may have been confusing or overly complex in some parts. I don't quite agree with that. This is not a big film, for heaven's sake it must be said, but it is a good entertainment film and as such it should be lived and appreciated. It could create some disorientation in those who are not familiar with Japanese culture, that folkloric part that is massively present in the film.
I leave the trailer here at the end of the article so that you can get an idea of the settings in which the film takes place.
Photo Credits
asianwiki