In Japan you will be able to wear your Gacha Machine

The Japanese (but not only them) passion for gacha machines takes a step forward by becoming "wearable". In your next trips to Japan, it may happen you'll come across something particular, a little anomalous to the eye, but we are still talking about Japan.

The idea comes from taking advantage of Gacha Day, or the day dedicated to the machines that we all love, established for February 17th. The gacha day was established in 2019 by Penny, the company that introduced gacha to Japan for the first time in 1965. On that occasion, many companies that deal with this complex "game" pushed their products by advertising initiatives and various events. But one of them went further than all the others.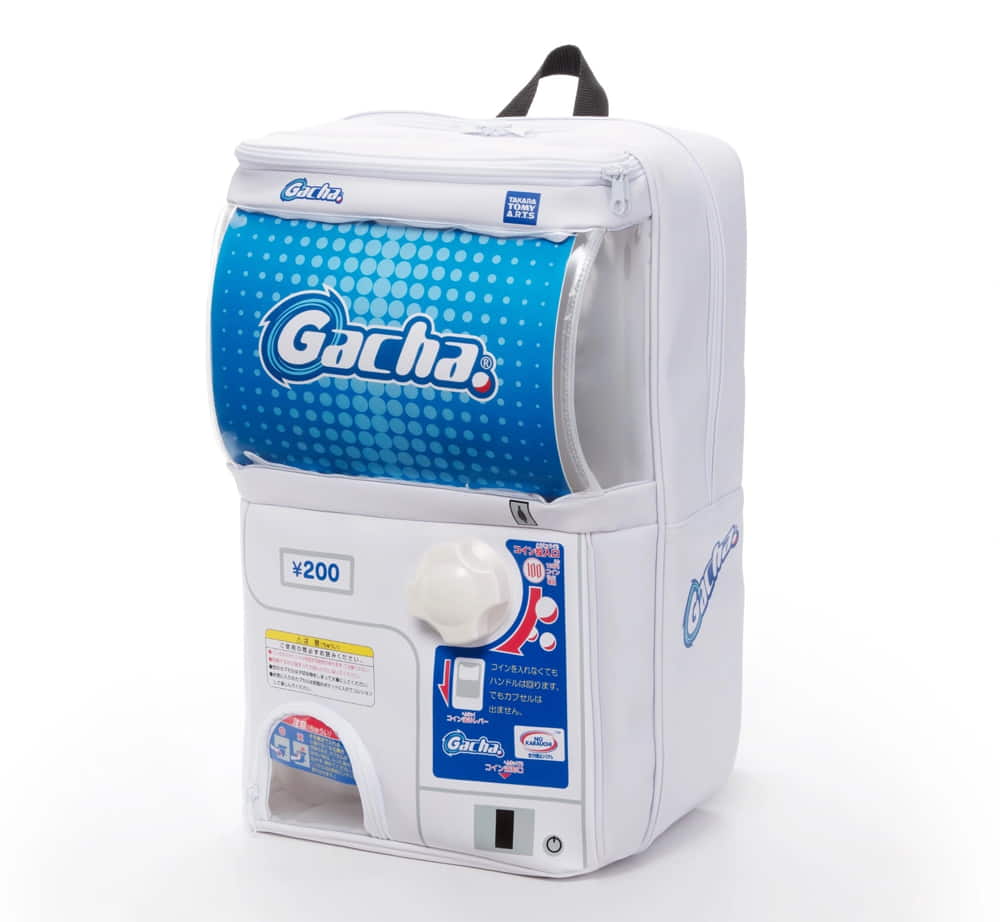 Takara Tomy Arts, one of the most important and famous producers, has pushed the accelerator surpassing other companies by creating something you never thought you'd see: a gacha machine that you can wear on your back.
The company's incredible idea is part of the "Let's Play Gacha Project", an initiative to create and develop new initiatives and products to promote capsule toys.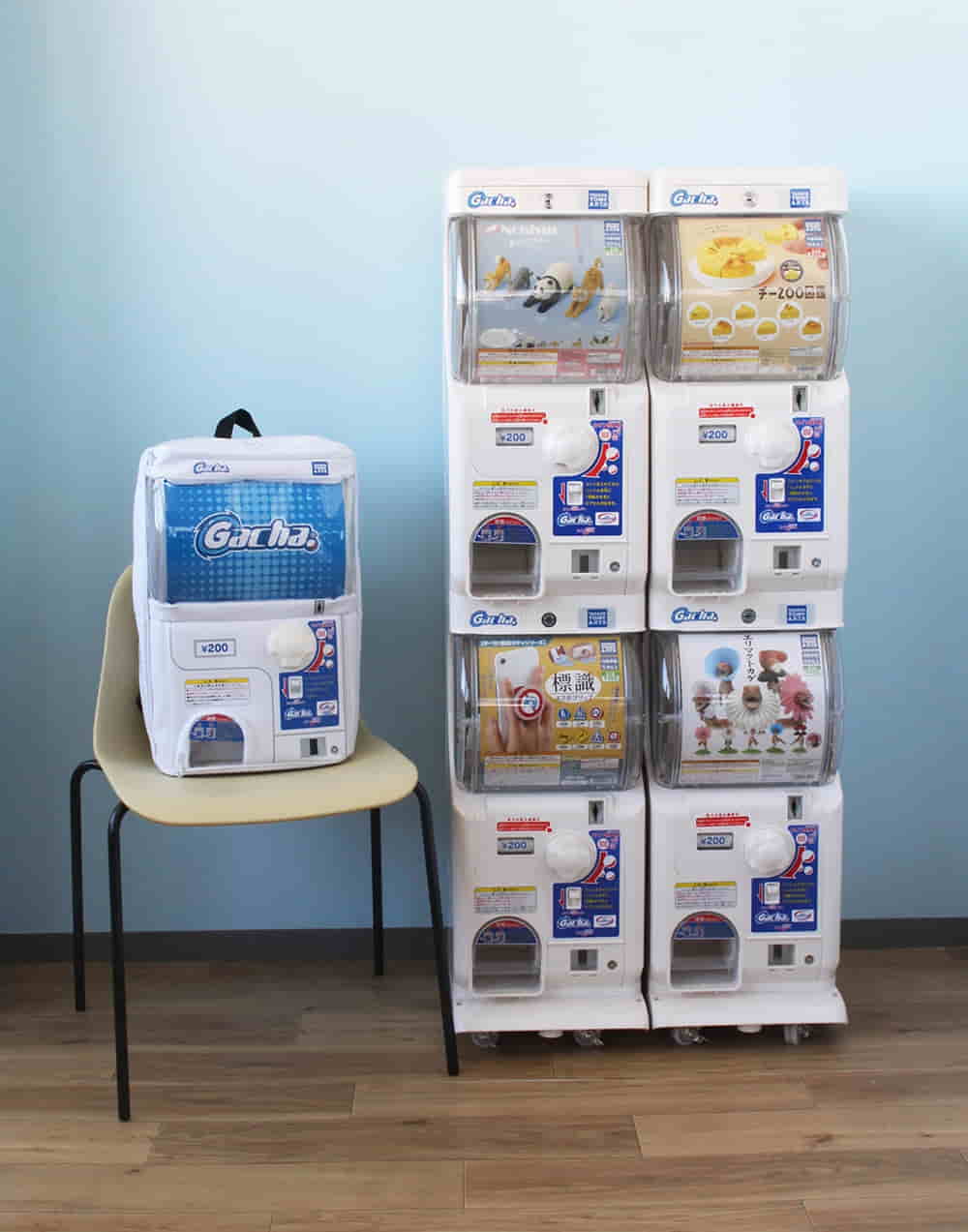 The backpack created, called " Showy Gacha ", is inspired by the design of the " Gacha 2EZ ", a machine produced by Takara Tomy Arts that is very popular among children and adults. What's cool is that like the real machine, this product has a clear window, but instead of wondering what's inside, you can fill it with gacha pods of your choice, a surefire way to attract attention while you're on the go or on the subway.
The backpack is not a mere image of the gacha machine, it is very spacious and can contain many things. What is most striking is the exact image of the model, if you were overthinking and saw something like this on the street, you would certainly think "what is that (or that) doing with a gacha machine on his shoulders..."
Also because the "accessories" inserted make everything more real like a dial that actually turns, with the same click of the dial on the machine, a precise replica that will recall the emotion and excitement of buying a capsule.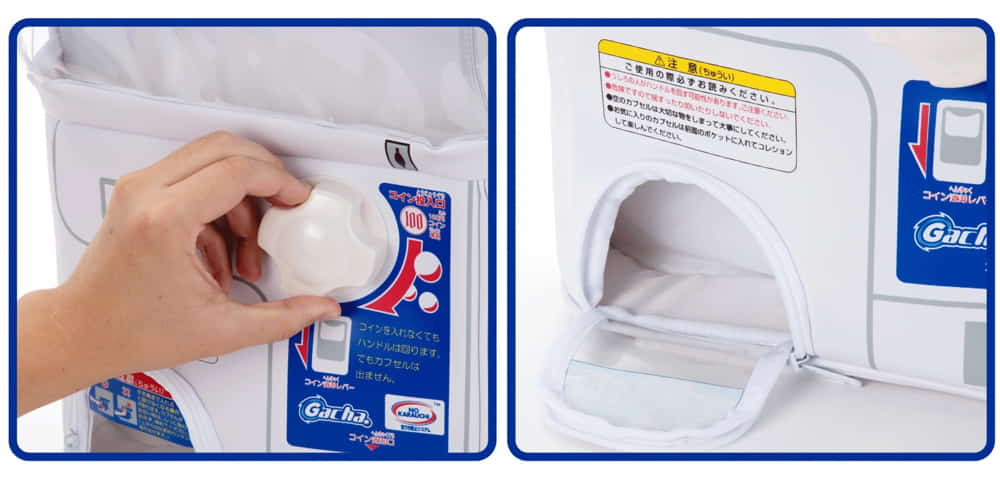 Each bag comes with a set of empty capsules which you can personalize with your favorite contents before displaying them in the window section. Only the fantasy of when to wear it and where remains. Maybe you could show off your gacha backpack and wear it while you spin the dial on a real gacha machine.
It can certainly be said that with this initiative Takara Tomy Arts has made a splash, and gathered all the fans of this "little game" that drives everyone crazy. The backpack is priced at 9,900 yen and pre-orders are currently running at the company's official website.

Article sources: Takara Tomy Arts (press release)
Image sources: Takara Tomy Arts (press release)